Microsoft Intellimouse Explorer 3.0
Price: £20
Size: 130mm x 68mm x 39mm
Shape: Right-handed
Buttons: 5
Wheel: Vertical
Sensor: Optical
Resolution: 400 DPI
USB Rate: 125 Hz
The next mouse to test was the Microsoft Intellimouse Explorer 3.0, recently re-launched due to huge demand particularly from gamers.
The IE3.0 is a little bigger than the WMO, and is ergonomically designed for right handers. The design has a few more frills, being made up of me
tallic grey plastic shell against darker grey rubberised features. There are five buttons on the mouse including the wheel and two on the left side.
I'll only paste the final response graphs now, without the raw data plots.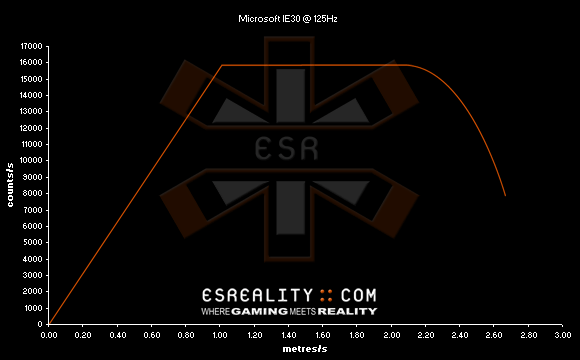 MS Intellimouse Optical 3.0 (125 Hz) Response Graph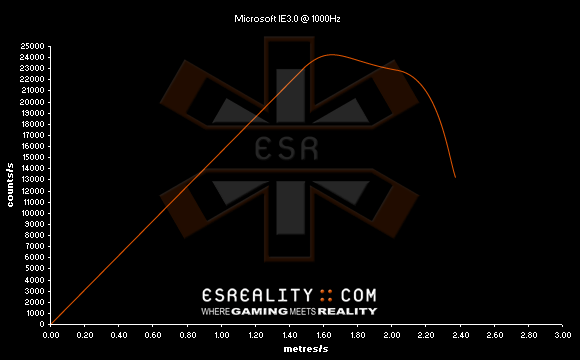 MS Intellimouse Optical 3.0 (1000 Hz) Response Graph
The IE3.0 response graphs at 125 Hz and 1000 Hz are identical to the WMO, so I would conclude that they share the same optical hardware.
Perfect Control:
1.00 m/s (40"/s)
[1.55 m/s (60"/s) @ 1000Hz]
Malfunction Speed:
2.10 m/s (83"/s)