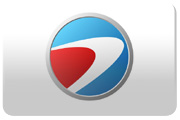 Games-Services
has
released
the first list of countries which will take place in the 7th

ESWC season in 2009.
"Each ESWC National Strategic Partner will be responsible for the entire national process of selection of its video games champions according to the regulations, specifications and charters provided by the ESWC Organizing Committee. All the qualified champions will have the opportunity to represent their countries and clubs next June 2009 in Paris for the 7th ESWC Grand Final."
Games Services are still in discussions with the following countries ....
Updated listed will be made available in a few weeks.
Edited by Nicky at 03:00 CST, 9 January 2009 - 18220 Hits