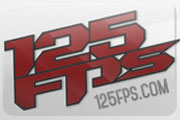 Scheduled: 10:00 CDT, 19 April 2015 to 15:00 CDT, 19 April 2015
Begins In:
The 125 FPS QuakeLive Duel
Sunday Cup #5
will take place this weekend.
Sign up link will be placed here in 1-2h before cup starts.
Detailed informations about the 125fps cash flow in 2015 can be found on
this doc
. If you guys continue to donate, we will continue to provide our tourneys. Welcome and thanks.
Streams
:
zLive
Links
:
Cup page
, Event
Rules
, Web
chat
(
#125fps
), 125FPS Balance
2015