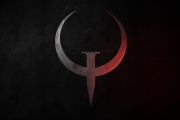 When
: August 18-19-20
Where
: on LAN, at PGL Studios in Bucharest, Romania (QuakeCon itself is once again not happening in Dallas with the BYOC, because of the covid pandemic).
Start Time
: Yet to be determined (if we go by the last LANs in Poland and Italy, it could be 10-11am local time, but that was a long time ago)
Players / Brackets
: I redirect you to this
nice Liquipedia page
.
And for those who haven't been following the QPL at all, here are the results :
https://quake.pglesports.com/
(Cypher/Cooller/Base had to exit the league due to their nationality, in relation to the war in Ukraine).
92 Hits