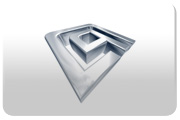 Dear All,
As I soon will order some random stuff from amazon, I want YOU to recommend me some good books to read. I have already searched older threads, but tl;dr.
I don't read much (reading@internets lOL) but I want to read some quality stuff from any genre.
Books I have read recently:
Roadside Picnic by Strugatsky brothers
1984 by George Orwell
Lullaby by Chuck Palahniuk
Kafka on the Shore by Haruki Murakami
The Wind-Up Bird Chronicle by Haruki Murakami
Will probably buy:
Flowers for Algernon by Daniel Keyes
???
???
halp esreality :(
Mon
Tue
Wed
Thu
Fri
Sat
Sun
1
2
3
4
5
6
7
8
9
10
11
12
13
14
15
16
17
18
19
20
21
22
23
24
25
26
27
28
29
30
31
133029 Hits