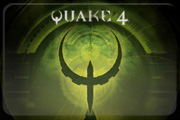 Hi fellow quakers!
I could really do with some Quake 4 config help. Been trying to get different fovs and sensetivities for different weapons in Quake 4 without any succes. This is what I've tried:
Bind x "impulse x; g:fov x; sensitivity x"
It works well half way. Fov and sensitivy is changed but not weapon, in console it says something like: "impulse x is not a command"
Help!
5627 Hits