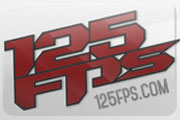 Hello everyone. If everything goes round normally, I should be in Russia by the middle of april until the end of april with one of my band.
I suppose nobody cares about what I do with my life - and you are right if it's the case ! - but I'm posting here because I know some russian read ESR and I might need help for promotion.
If you happen to live in these cities or know some people who live there -> Moscow, Ryazan, Ulyanovsk, Samara, Ufa, Tyumen, Chelyabinsk, Beloretsk, Tolyatti, Saratov, Nizhny Novgorod, and you want to help me with advertising on russian social medias / forums, it will be cool.
It's a black metal tour along the Russian band Draugguard, so if you know people who might be interested or places where people who like this kind of music gather on the internet, let me know and I'll PM you with some more details.
Otherwise, if you know cool places to visit in these cities (I won't have much time between gigs and transport but...) please let me know. If you live there and want to come and see me play, it's even better and I'll pay you a drink :p.
Mon
Tue
Wed
Thu
Fri
Sat
Sun
1
2
3
4
5
6
7
8
9
10
11
12
13
14
15
16
17
18
19
20
21
22
23
24
25
26
27
28
29
30
Edited by Teen Queen at 08:17 CDT, 4 April 2015 - 14118 Hits