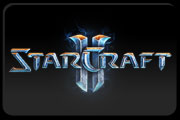 Dear Blizzard,
I have purchased a digital copy of StarCraft® II: Heart of the Swarm™ Digital Bundle on 01 May 2013. The Order # was ......... I had enough money in my account at the time of purchase, the details I entered into the payment form were accepted and the game license was added to my battle.net account.
I tried to log into the game today only to receive a notification of account suspension. Even though I still have enough money in my bank account, you "were unable to successfully complete my purchase", "the charge for this digital game on my Blizzard Store order was not finalized" and "you could not fully authorize the purchase" and removed the game license from my battle.net account.
Here is the bad part: even though no transactions with your company are displayed on my bank account history, 60 Euro are missing from the available funds balance. At the time of writing this, your company has effectively stolen 60 Euro from me.
I have been making purchases with my credit card for over 10 years now and this is the first time such thing has happened to me. The only cause to which I can attribute this unfortunate accident is sub-standard payment handling practices and gross incompetence on your side.
How can you accept a payment only to say "Oops, we did not really accept it." a day later? Why would you do something like this when the payment is done by a credit card and means of real-time payment verification are available? If I built such payment gate for one of my clients, I would get fired as soon as first incident of this kind happened.
I am apparently able to purchase another digital copy of the game through the online store, but I am reluctant to do so. I will have a hard time ever trusting your company with a purchase again. Please refund my 60 Euro ASAP.
Have a nice day,
mammon
Mon
Tue
Wed
Thu
Fri
Sat
Sun
1
2
3
4
5
6
7
8
9
10
11
12
13
14
15
16
17
18
19
20
21
22
23
24
25
26
27
28
29
30
31
6344 Hits