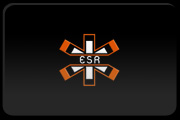 So, some of you might have been thinking that I'm a no-life nerd who spends all of his time on ESR and jerking off.
Well, this has changed because ESR user

giftmbia3 saw something in me, and wrote the following iM:
Hello...giftmbia83@yahoo.com
My name is Gift i saw your profile today at http://www.esreality.com and i love it also became intrested to know you,i will also lik to know you more,and i want you to send an email directely to my private_email address so i can give you my picture for you to know whom i am.Here is my email address (giftmbia83@yahoo.com)
Miss Gift
For your information, me and Miss Gift are already planning the wedding. I will invite everyone of you to the ceremony.
Mon
Tue
Wed
Thu
Fri
Sat
Sun
1
2
3
4
5
6
7
8
9
10
11
12
13
14
15
16
17
18
19
20
21
22
23
24
25
26
27
28
Edited by 24 at 06:23 CST, 8 February 2013 - 3726 Hits