Name: Torsten Bergmann
Location: Hannover
Posts: 11798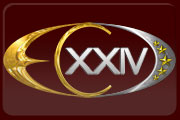 The EuroCup XXIV is about to start! Now a quite a few big names are missing from the signups but the scene is healthy enough to fill the groups (2*6 teams) with good enough and maybe up and coming teams who will produce great and interesting matches. It should be really close between a lot of those teams and I am really looking forward to this no matter who might be missing.
Here is a quick rundown of all competitors for everyone who is not so familiar with the teams or want to bash my opionion in the comments. (I expect quite a few people who read this might know more about the teams than i do so thats okay ;))
-----------------------------------------------------------------------
Group A:

2K
-

#2k.clan
-

2K.
Yellack
axion
Fragmaster
ginzi
jaw
light
phyo
Stickan
2K has been around since a very long time. Although they have not been in the spotlight a lot, they have played just below the top in ql for most of the time. They are a regular to the CB Premier League and currently a contender for the first place in the second division of the HoQ TDM League. This is their first EuroCup though and it will be a tough one for them with the playoffs almost out of reach. Their home map is Yellack's very own Purgatory.

4Kings
-

#4Kings
-

4K*
anak1n
Dibbe
dk
JoCKo
kanin
Krysa
Spart1e
4Kings is a team that does not really need an introduction. They have been a top contender in every QL competition they entered. While the loss of zik and v3rb certainly limited their options a bit and their DHS performance was a bit dissapointing but they got a solid lineup again anyway and still won the last EuroCup without them and are on their way to claim the first HoQ TDM title (without dropping a map) aswell. Everything but the first place in the Group would be a surprise. Their home maps seem to be the two classics Grim Dungeon and Deep Inside.

Elite Killers
-

#l33t
-

ek.
GaRpY
pTOLEmy
Q50
raw
rax
trippy
The Brits played in the CB Premier League last season but were quite active since. They have constantly improved over time and are in form for the upcoming season, qualifying for the EC by beating 4D 2:0. They just tied 1:1 against xt and against Proct in the HoQ TDM League so it should be an interesting fight for the playoffs in their first EuroCup appearance. Their home map is Purgatory.

onfire
-

#of
-

Of.
kurv3n
mdf
nejji
p1s
przrg
roxer
The Swedes from Onfire are a relative new team. The only real benchmark for their strength is the running HoQ TDM season where they are fighting with 2K for the first place in Division 2. They qualified for the EC with a very close 2:1 victory against their fellow countrymen from play. It is rather unlikely that they will reach the Playoffs. Their Home map seems to be Deep Inside (?).

Proctologists
-

#proctologistsl
-

Proct
appleseed
Guismo
Koj
nettah
nhsb
Zerg-Spirit
anaHimself_
Proct are quite a new team aswell. They struggle a bit in HoQ Division 1 but at the same time they tied against ek there and got a direct invite to the EC, so they should not be underestimated. It seems R1EPA left them and anaHimself_ joined instead, it will be intersting to see if this has any notable influence on their performance. Their home map is Deep inside.

xentorium
-

#xentorium
-

xt
Damiah
epiotic
frs
gerppa
provi
wit
xt is the second big name in Group A. They have been part of every major QL TDM competition but recently the Fins lost their arguably strongest player PURRI. They are still a top team and will most likely qualify for the Playoffs in the second place, but they have to perform well cause they are certainly beatable by teams that you would rate below them at first glance (tied matches against aCt and ek in HoQ). The new map pick system should help them cause they usually dominate on Dreadful Place.
-----------------------------------------------------------------------
Group B

District 9
-

#D9
-

D9
Alpert
Centinela
ChaKaL
Dabra
krus
quak
sioux
D9's past results have been rather unimpressive (0/8 in Maps in the last EC). They compete with the best and they usually lose. Not by a huge margin, but chanceless all the same. Now on the one hand, the level of competition especially in Group B is rather low for an EC, so this could be their chance to break their curse, but on the other hand I have not seen them play a lot lately and their performance for Spain in the current EC was not very impressive either. Their home map seems to be Deep Inside.

aCtion Ligan
-

#aCtion
-

aCt
bl4jnd
Fragma
gizzz
nightops
nite
React_
vuduu
ZLC
We have seen aCt playing in a lot of QL TDM competitions so far but we have not seen a lot from them with their current lineup. React and ZLC joined them and they are bringing new energy to the team. ZLC and nightops are playing very well for Denmark in the current esl country championship and they will help out their swedish mates a lot. Group B is a bit tougher to predict, but I expect aCt to make it into the playoffs for sure and they might just end up in the first place and directly get into the WB Semi Finals. Their home map is Purgatory.

Enemy unknown
-

#en3my
-

en3my
BuRns
debtorr
flatecek
JiLTeD
noobakillah
slain3
en3my had a good run in the last EC, they beat xt and bface and just missed out on the playoffs because they were tied with doctor and had a no show against them. Afterwards the team went rather inactive and they have not played any TDM together during the last month. If they can get enough players active again they certainly have a chance against everyone in their group but they might aswell lose one match unprepared and drop out.

incredible Panic
-

#iP-gaming
-

iP
421
brravo
iP|CTAPOCTA
Lexaaa
LimoN
pavel
iP is very active atm, they play in HoQ, as Team Russia in the esl country championship and individually as well. They have not beaten any top opponent recently but at the same time they have shown that they deserve to play in the highest competition. They have a good chance to reach the playoffs but I dont expect anything extraordinary from them. Their home map is Hidden Fortress.

excelsior
-

#excelsior
-

[E]
abso
dash
feeder
Gandhi
s7ry
zcn
zolee
First of all, shame on them for dropping out of the last EuroCup, I hope things will go better this time. In the past excelsior had really great teamplay and beat some respectable opponents. But I dont expect abso to actually play this season and the others have not been practicing together aswell it seems (well part of them as Team Hungary), so my expectation are rather low. All the players are very seasoned though and should be in good enough shape to take a game from basically all the other teams in Group B in no time.

Team Mamut
-

#mamut.si
-

mamut
doz3r
miso
Darknox
deiths
Juven1le
Morpheus
rav
_snake
Mamuts QL team is fairly new and qualified for the EC by beating IP #2. The big question will be if Juven1le will actually play for them. The team is decent enough so that he could really pull them into the playoffs but without him, I dont see it happening. Their skill is hard to judge in any way and I am curious to see how this newcomer does on the big stage. Their home map is Purgatory.
-----------------------------------------------------------------------
Last but not least my prediction for the Groupstage:
Group A: #1 4K, #2 xt, #3 ek
Group B: #1 aCt, #2: [E], #3: iP
Edited by Nukm at 16:34 CDT, 12 October 2011 - 12595 Hits