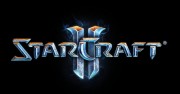 Apparently Blizzard has just started sending out the first waves of betakeys for the highly anticipated StarCraft 2. Earlier today the minimum System requirements have been brought to light:
So far it is unclear whether the keys are being distributed to fansite recommendations, blizzcon key winners or opt-ins. I will keep you posted once I have more info.
Update 1
(Source???)
We don't have an exact start date to share at this time, but note that when it does begin, we will be adding additional regions to the beta test in phases. North America, Australia, and New Zealand will be the first regions to begin beta testing, and other regions will follow afterward in phases. We will have more information to share about all of these phases in the future.
Source
:
blizzard.com
Links
:
screenshot of the beta preloading
,
Livestream of beta preloading/installing (lol)
,
In-game Livestream
Edited by KekS at 05:51 CST, 25 February 2010 - 26300 Hits