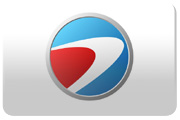 Last weekend
the
Dutch ESWC qualifier
in Quake 3 Arena has been played. With an exciting finale from Sander "
Vo0
" Kaasjager versus Lemmy "
If-22
" de Groot, in which IF-22 came out as the superior player.
How ever, the ESWC was so thrilled about the final, they decided that Vo0 should also be given a chance to ESWC USA. So there for they given the second spot also a ticket for the grand finales. Even thought Vo0 has to pay up his own trip.
Ofcourse not everybody is happy with this, because Ivo '
Forever
' Lindhout states on GameLux that this is just not a fair way to distribute prizes. (The news hub of WSquared). How ever Forever did not attent the event. Because he didn't know there was a second prize.
Here is a part translated, quoted and cutted from what he had to say:
As since we of ESreality do care about our users and their public opinion. We have also made a poll about it. You can
just vote here
.
Edited by Ins0mnia at 05:37 CDT, 13 June 2008 - 70112 Hits