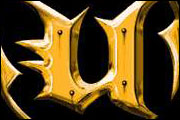 Rounding off three months of league play - the finals of the UT4 Pro League season is set to take to the stage this weekend. Teams from around the world went head to head in a round robin to secure a good standing for this final set of playoffs. With the playoffs, teams will be fighting over two days in an elimination format, for a share of $5000.
Schedule
Saturday August 1st (All times UTC)

13:00 – Match B -

Druckwelle vs

Baguette
15:30 – Quarter Final D -

Sons of War vs Winner B
18:00 – Match A -


Mesa vs

ShKsters
20:30 – Quarter Final C –

LATAM vs Winner A
Sunday August 2nd (All times UTC)

14:00 – Semi Final F –


Allstars vs Winner D
16:00 – Semi Final E –

Sains and Sinners vs Winner C
18:00 – Third Place Final – Loser E vs Loser F
20:00 – Grand Final – Winner E vs Winner F
Watch at
https://www.twitch.tv/raiseyouredgegaming
Prize Distribution
1) $2000
2) $1500
3) $1000
4) $500
Bringing you these playoffs will be casters conX5 (
https://twitter.com/conX5
) and Dewsick (
https://twitter.com/DewsickFPS
), and tournament sponsor Raise Your Edge Gaming (
https://twitter.com/TeamRYE
).
Discord:
https://discord.gg/Hb2f62q
Twitter:
https://twitter.com/UTProLeague
Edited by son1dow at 17:54 CDT, 30 July 2020 - 6909 Hits