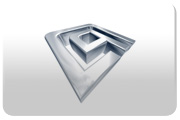 View Coverage:
CPL Winter05
Organiser:
The CPL
Website:
http://www.thecpl.com/winter2005/
Location:
Dallas, Texas
Duration:
14 Dec 2005 to 18 Dec 2005
The CPLŽ Winter Championships 2005 will take place Wednesday, December 14 to Sunday, December 18, 2005 at the Hyatt Regency Hotel in downtown Dallas.
Event attractions include: computer game tournaments, exhibition area, BYOC (Bring Your Own Computer), workshops, raffles and more.
The two main tournaments will be a $60,000 Counter-Strike event, and $30,000 Quake 4 tournament.
Edited by Sujoy at 17:50 GMT, 4th Feb 2006 - 12204 Hits