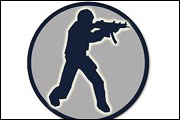 Hey guys,
some of my friends developed a platform for watching and tracking your statistics in CS:GO.
The community CSGO-STATS.NET is a unique platform that presents Counter-Strike players their own statistics in a special way for comparing, sharing and developing themself. Further media companies could extract some graphics and statistics about Pro-Teams like fnatic or Ninjas in Pyjamas for their editorial content. The whole content is also available for mobile devices. Otherwise the community
elaborated more graphics and statistics better prepared then other competitors.
What is your opinion? What is positive? What is negative?
www.csgo-stats.net
Thanks
oijcaramba
4389 Hits