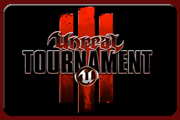 On 31St May 2014 GameSpy is pulling the plug on supporting Unreal Tournament 3, this means all player statistics/account information/friends/history and most importantly the server list from the server browser will all be permanently removed.
To fix this, EPIC has released a patch that will point the game to look at their master server and not gamespy's of which will be offline. To read more, comment and download the patch, please visit the official forum over at EPIC Games
https://forums.epicgames.com/threads/986045-Gamespy-Patch-Info/
Summery:
People who don't update won't see any servers online in the game's server browser, though direct IP connect will work. EPIC will no longer be tracking statistics. If you're a server provider, you will have to use an alternative to track your players statistics (ie: GameTracker, and/or a mutator that does that).
Final note:
If you have any big stats, you might wanna take a screenshot before it all reads 0 :)...
Edited by Wishful Thinking! at 05:12 CDT, 28 May 2014 - 13300 Hits