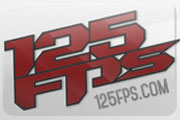 Scheduled: 12:00 CDT, 31 August 2013 to 13:00 CDT, 31 August 2013
Schedule:
Passed
The
125 FPS
Project is happy to announce the Episode #2 of the One Map Cup Series focusing on the not so new, but rarely played in duel maps - Almost Lost, Use and Abuse and Wicked! Participation is free, full double elim, BO1 all matches, servers EU (minimal ping difference).
Total prizepool
for series is
$300 USD now!
, big thanks to our donator

pixie_rail
If anyone wants to increase prizepool for the whole episode or for a specific cup - don't hesitate, do it!
Schedule:
16 August

Almost Lost

Cup, start at 11:00 CST, full double elim, BO1, prize 80 USD for 1st place, 20 USD for 2nd
23 August

Use and Abuse

Cup, start at 11:00 CST, full double elim, BO1, prize 80USD for 1st place, 20 USD for 2nd
31 August

House of Decay

Cup, start at 11:00 CST, full double elim, BO1, prize 80 USD for 1st place, 20 USD for 2nd
31 aug
sign up to t9 cup, welcome
http://125fps.challonge.com/tournaments/signup/fc5sfkOZLg
Cup Admins:
Nico, Rell, Xron, Yavich (search on
IRC
or write to
admin@125fps.com
)
Streams:

125_FPS
,
102.Ash
Links:

#125fps
, twitter
125FPS
Edited by Nico_QD at 14:38 CDT, 31 August 2013 - 38935 Hits