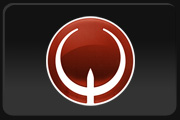 Pro account banned and money stolen!! *FURIOUS*
Right after pro purchase, I am banned and no refund. I asked why? They told me to stfu.
I have posted on Quakelive forum asking for support and my thread is now disappeared and account banned.
I have emailed support [at] quakelive for answers on how to receive refund only to receive automated stock replies by "Sasparillo" which does not help me at all!!!!
I was scammed by Quakelive!
Pffff. ID software and Quakelive are thieves, liars, pigs. Buyer beware.
You have been warned.
Mon
Tue
Wed
Thu
Fri
Sat
Sun
1
2
3
4
5
6
7
8
9
10
11
12
13
14
15
16
17
18
19
20
21
22
23
24
25
26
27
28
29
30
31
5692 Hits