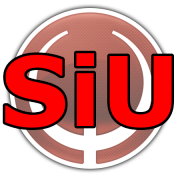 Scheduled: 19:00 CDT, 20 March 2013 to 23:00 CDT, 20 March 2013
Schedule:
Passed
This Wednesday at 19:00 CDT we will be hosting a Quake LIVE N.A. points cup for
duelers under 1650 Elo
with
three days time played
on their accounts.
Sign up
on the site and
check-in 30 minutes prior
to the event in the chat room if you're interested in participating.
Stream:
SiU
Links:
SiU
//

#SiU
Edited by wn at 06:38 CDT, 16 March 2013 - 2656 Hits