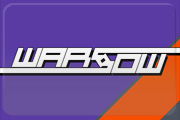 Update
After 9 hours of intense Warsow Duel action

hyrveli has secured the first place in front of

Viigo and the other 13 players.

Huksi`and

LuGia both got on the 3rd place.
Unfortunately the event couldn't be streamed due to the server-machine not having an internet-connection. Videos and Demos from the tournament will follow soon.
The Warsow Team teamed with Jimm's PC Store and Kingston to bring the community a overdue LAN event for the upcoming Warsow release. The tournament will be held during the Assembly Summer 2012 LAN at the Hartwall Arena in Helsinki, Finland.
All matches will be played on PCs provided by Jimm's PC Store and prizes will be sponsored by Kingston. A Duel tournament will be organized. Exact rules are yet to be announced.
Apart from the tournament itself the event is planed to be an opportunity for the community to meet and exchange on a more personal basis.
Links
:
Warsow Developers Blog
,
Assembly Summer 2012
Edited by WTFProoF?! at 21:56 CDT, 3 August 2012 - 19097 Hits