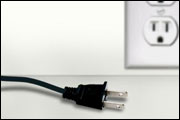 So aside from the obvious one for many people: pickles. What food do you love to eat when you're baked or drunk or just experimenting with whats left in the fridge the day before your welfare check clears.
(on a side note, I occasionally drink a mouthful of the brine that gherkins come in, nothing like that vinegar hit!)
But my all time top 3 gross out meals are so far
1) Strawberry Jam and Mayonnaise on toast
2) Baked beans + Grated cheese + Chilli + Bacon
3) Milo and Honey on toast
So please add your disgusting recipes. Eating cookie dough doesn't count, that's just stupid, and fucking awesome.
Mon
Tue
Wed
Thu
Fri
Sat
Sun
1
2
3
4
5
6
7
8
9
10
11
12
13
14
15
16
17
18
19
20
21
22
23
24
25
26
27
28
29
30
24190 Hits