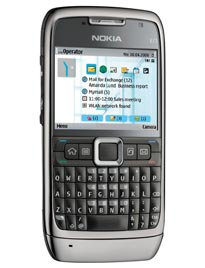 Hi everyone,
I'm looking for a new cell phone, and i was thiking about getting a
Nokia E71
, manly coz it has got a gps, wifi, mail acces and a proper keyboard.
Anyone got it? or fancy giving me some advice of what phone i should get.
Btw i dont want a crapy touchphone like an iphone, i'd rather gettin a blackberry style.
Mon
Tue
Wed
Thu
Fri
Sat
Sun
1
2
3
4
5
6
7
8
9
10
11
12
13
14
15
16
17
18
19
20
21
22
23
24
25
26
27
28
29
30
31
Edited by pizz at 07:44 CDT, 11 July 2008 - 28544 Hits