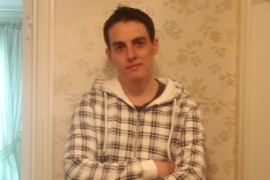 Karl "fooKi" Johansson qualified for the ESWC Grand Final after returning from a long sabbatical. The Swede has not played Quake at a competitive level for over a year, but got second place at DreamHack, losing to Magnus "fox" Olsson in the final.
SK Gaming has interviewed the player about his current shape, the ESWC Masters of Paris and Quake 3 in general. Here is a mandatory snippet:
Pro-gaming is a pipe dream, and the Quake scene is very far away from anything like that. I really doubt that Quake will ever become big. It just isn't dumbed down enough for mainstream, which to me is a good thing. I read a trip report from someone who went to a competition and spectated Quake. He wrote that he stood there for a few minutes, spectating Quake 4 before going elsewhere. It was just too fast and hard to keep up with what was going on. When there are other alternatives, Quake will have a tough time to compete for the spotlight.
The rest of the interview with this fascinating individual can be found
right here
.
Edited by Carmac at 17:23 CDT, 22 June 2008 - 55240 Hits