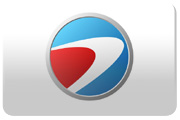 Scheduled: 02:00 CDT, 25 July 2008 to 14:00 CDT, 25 July 2008
Schedule:
Passed

Belgian based gaming organisation
Gamevibes
and Belgian gaming team
LowLandLions
announce the qualifications for the Belgian

ESWC delegation.
The two games that will be played happen to be the two games that kicked off professional gaming for most people:

Counter-strike 1.6 and

Quake3. 24 teams and 32 players will have the chance to qualify for the prestigious LAN finals at the
Antwerp E-sports Festival
on the 25th of July . The Antwerp eSports Festival, the setting for the Belgian qualifier, is the new 50,000 € tournament organized by Gamevibes in the Hilton in Antwerp.
The online qualifiers will be played on the 21st and 28th of June. The best four counter-strike 1.6 teams and the best four Quake3 players will then battle it out at the AEF in hopes of defending the Belgian colours in San Jose, California. This is where the ESWC grand finals will be played this year, a major change from previous years as the finals were always in France.
Registering for the qualifiers has never been easier. All you need is a Gamevibes ID which grants you access to the AEF and TEK9 website and ultimately ESWC glory! Head on down to
www.tek-9.org/eswc
and get yourself registered!
Edited by Nicky at 14:28 CDT, 8 June 2008 - 21168 Hits