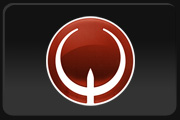 During QuakeCon 2007,

id Software's
John Carmack
announced
that they have a second team working on a free web-based Quake 3 Arena adaptation, tentatively called Quake Zero. Quake Zero how ever was just the working name and is now known as
Quake Live!
.
Quake Live is still in the development stage but you can "have your say" in ESReality's
Quake Live forum
where
SyncError
, id PR, will be keeping users updated and taking note of suggestions.
Forum Posts
:
Quake Zero Sandbox Thread
[hexustv=http://www.quakeunity.com/streaming/2513/2513.flv]
(Video Courtesy of QuakeUnity.com)

IRC Channels
:
#quakelive
#idsoftware
- on Quakenet.
(For information to be added to this FAQ please iMsg the author or post below)
Edited by Nicky at 01:15 CDT, 12 August 2008 - 14886 Hits