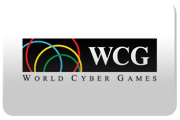 Winner:Grubby, Odds: 85% (1.1:1)
Bets placed: E$36891, betting open: 08:00 CDT 20 Aug 2007 to 11:00 CDT 30 Aug 2007
Loser:DeSnoDeSnodaarD, Odds: 14% (7:1)
Bets placed: E$4278, betting open: 08:00 CDT 20 Aug 2007 to 11:00 CDT 30 Aug 2007
The WarCraft 3 TFT Grand Finals of the World Cyber Games
Netherlands Qualifier
.

Grubby versus

DeSnoDeSnodaarD. The match will start on 30 Aug at 18:00 CET in the Off_Corso Club Rotterdam.
De DeSnoDeSnodaarD replaced Rotterdam because

Rotterdam
is fighting in China.
This match is expected to be once sided for Grubby. How ever, DeSnoDeSnodaarD did give use some suprises in the past.
5424 Hits