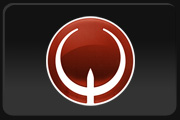 I've written a two part series looking at what makes the Smash community so great, and how the Quake community can learn from it, over on FPS Pulse.
The first part is an introduction just setting the base for the real meat and veg, part 2. Part 2, titled "The How", will feature a full interview with Apex 2015 champion ZeRo + statements from TaFoKiNts and Nintendude. I'll be tackling the specifics of the Smash community's greatness, and the Quake community's downfalls.
The Quake community isn't perfect, and the Smash one gets a lot of shit right. In my opinion, we should be looking to emulate a lot of their philosophies. Part 2 will release on the 10th of March.
Part 1:
http://www.fpspulse.com/articles/what-quake-c...e-the-why/
Let me know what you think!
4992 Hits