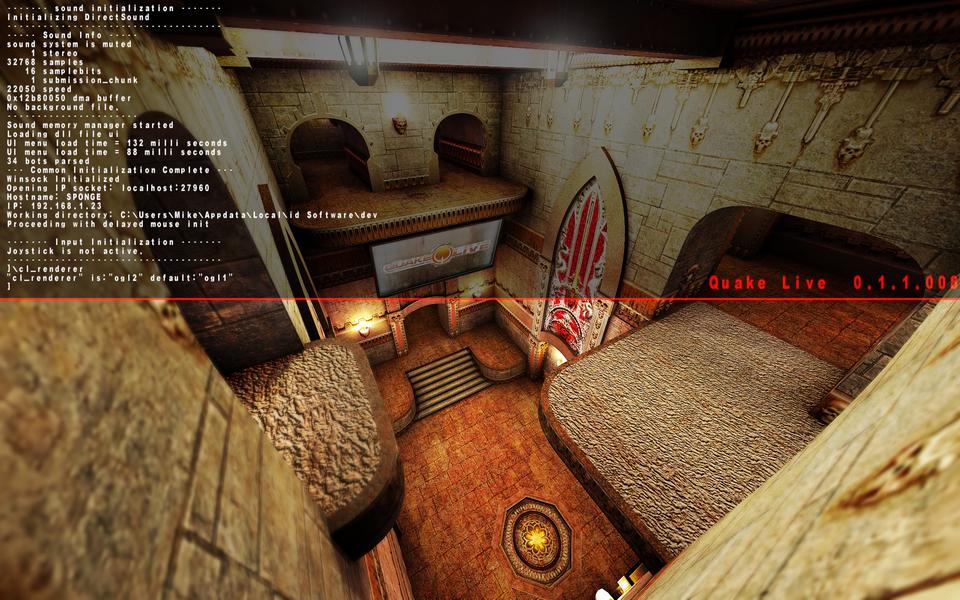 Back in this spring, when people were talking about some upcoming secret update, ql2.0 and whatnot, I wanted to trick you guys a little, so I made a false screenshot about an "opengl2 engine update". Obviously, it would only have been plausible if one of the devs would have accidentally leaked it, so I asked them but they didn't want to play along. I wasn't really happy how the pic looked, so I just dropped the idea and forgot about it.
I just found it again today when I was deleting stuff from my NAS. It's a simple OpenGL render (using mental ray's opengl mode). The entire scene uses the original textures and geometry, the only thing I changed are the two lights on the top (I cut them out based on the texture) and tweaked the image on the big screen a little bit, but the rest is the same as how it is in the game.
[img1]
The upper part of the scene is too bright, but that was "necessary" because that's where the console is down on the "leaked screenshot".... anyways, it looks crap imo, but I wanted you to have it before I purged my local copy.
Enjoy:
"Screenshot"
and here it is without the console
ps.: as usual, the copyright stuff goes to id software (or whoever else might hold the rights).
2384 Hits