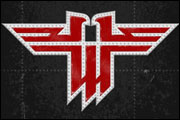 Hello everyone at ESReality,
You all know the wonderful game Return to Castle Wolfenstein and i am here to tell you there is a new tournament coming up. We have only just announced this splendid news and we already have 6 teams signed up. We are aiming for a 16 teams tournament with groupstage and double elimination play-offs. Ofcourse more teams are welcome aswell. You can find some more information on
crossfire
Also we will have WarWitch cast this fantastic event with his shoutcasting companions Sabo and Nail for some exciting games to watch. You can find some of their previous broadcasts on
http://www.twitch.tv/warwitchtv/.
So to all you people that are thinking right now, "I would love to play rtcw again". This is your chance! Find a team to play with and sign up for this event.
Hope to see you on the battlefield!
Links:
Official website
Edited by Playa at 17:34 CST, 20 November 2013 - 3918 Hits