Name: haha xd
Location:
Posts: 753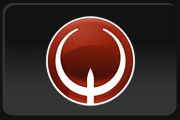 This season is looking up to be the best one so far, with so many high level teams signing up it's going to be exciting to see who performs to their best, and who wishes the season to be over. Hopefully their won't be any dropouts and we have 9 weeks of pure TDM greatness ahead of us. Predicting this upcoming season basically is a wild guess with all the great players and teams that are so closely matched, combine that with several new maps,
Limbus
,
Terminus
and
Terminatria
and you'll get surprise wins and losses for sure.
Final Standings Prediction
Missing teams:
There are quite a few teams which could've been added to this division would there have been more space, top of the list would be
CZE
,
Skillz
and
District 9
. The Czechs have proven to be a great team on Adroits but were lacking all of it in the Eurocup finishing last in the group even losing to GC. Skillz got by far the hardest qualifier by having to play lowfly which ended up in a great and very close 3 mapper. District 9 have been close to the top for a long time but unlike le aren't able to get to the absolute top.
Edited by [eXodus] at 17:05 CST, 2 December 2012 - 21310 Hits