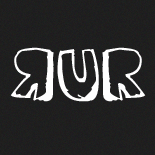 Aph is back from Europe and we're talking about all the insane news swirling around deathmatch right now including Rapha winning ESWC and Devastation 2010, id banning Slasher and others from QuakeLive, and the announcement of ESL America and it's accompanying LAN events. Very exciting stuff; I can't wait to see what Midway and staff have in store for the North American gaming community.
On a side note, the GTR Mod of Quake 4 announced that it will be shutting down until they find a new developer to help with the project; head over to the
GTR site
to find out more information. We also get news in the middle of the show that StarCraft 2 beta is opened back up. Gotta go.
Head on over to
Ready Up Radio
to download the podcast.
6131 Hits