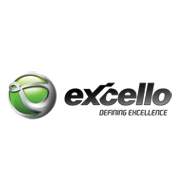 This Sunday, Excello will be hosting
their fifth WarSow duel cup
! This time around is special however - two years ago, the first ever Excello WarSow duel cup was held. The cup was a massive success, with the gaming superstar

Sander
Vo0
Kaasjager claiming first place - fighting off a torrid amount of new players.
Signups are open to everyone!
If you're a Warsow veteran or a player looking for a bit of fun, all you need is the latest version of Warsow (0.42 is available at
official Warsow homepage
), an account on
teamexcello.com
, and a finger to click and sign up!
The rules:
- The cup starts on Sunday 22 June, 18 CET, and it will be finished the same day
- Single elimination bracket system
- Best of three (BO3) format
- Timelimit of 10 minutes
- Players must check-in 10 minutes before the tournament starts
Map pool:
wdm3, wdm5, wdm6, wdm10a, wdm15
The best of the action from the cup will be shown on
WarSowTV
provided by the ever helpful

dendrofil
- and take your fingers out of your ears and cross them! We hope to get the voice of Warsow itself,
QuadV

A_Spec
, to cast the later stages! Make sure you tune in!
Edited by vicek at 14:53 CDT, 19 June 2008 - 20125 Hits