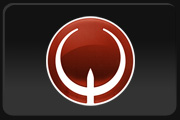 Hello to all. Please tell me how you can make an effect in Wolfcam like on this video, starting from 0:43.
link to Youtube
Here, not only does the camera move on pause, it also does it on a flat path. I never thought that such a thing was possible at all, but judging by the video, itís really possible to do it all, only I donít know how, and what commands are needed for this. There is no way to contact the author of the video to ask.
P.S. Sorry for the poor English, I am writing through a web-translator.
Edited by cyfrog at 03:45 CST, 12 November 2019 - 1515 Hits