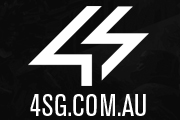 Scheduled: 03:00 CDT, 16 October 2017 to 07:00 CDT, 16 October 2017
Schedule:
Passed
UPDATE:
Congratulations to Dan and Steej for Qualifying to Dreamhack. Very unfortunate about all our server issues but the show must go on. Tonight we have our PAX tournament for timezones please check countdown here/timezone in schedule below.
Just announced,
Australia/New Zealand
will be running a Qualifier tournament to send two players to compete at
PAX Melbourne
. The winners of the qualifier will receive free flights and ticket entry for the day to compete at the AMD Booth for a Prize Split of

$600 and

$400 AUD. PAX turn out is always massive here and we can't wait to have people enjoying a high level AU/NZ Quake Champions match.
Our region also receied
2 Duel invites and 1 Sacrifice invite
to the upcoming
Dreamhack Winter in Sweden
. We are set to have all of our
Quakecon representatives
return and try to Qualify for the competition such as

Astroboy,

Fraze,

Python,

Steej and

ZenAku. We also have

fearZZz and

nporaMep whom both relocated down our way making an appearance, albeit with an unfair high ping advantage. Other players to watch out for are

Dirtbox
and

Stral who are big from the QW and Promode scene,

Chugg who has been putting together
slash and aiming tutorials
and a bunch of other streamers like

Atlantian Wraith
,

Shirley
,

Centrelink
and

Hazkem
. Also rumors are that the infamous Quake 3 player

uNleashed will be competing as well!
Before the patch got rolled out Phy1um and I put together an
patch recap video
. I'll also be trying to push out more contact during PAX like interviews/photos/videos etc. please follow myself on the socials.
Lastly, we will also be doing
Wager
(Points Betting) again so far just for our
AU/NZ Qualifier
and the
Dreamhack Denver
tournament.
Mickzerofive:
Instagram
,

,

4Seasons Gaming:
Web
,

,

,

,
Discord
Edited by mickzerofive at 15:55 CDT, 15 October 2017 - 16451 Hits