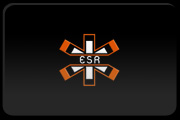 https://www.youtube.com/watch?v=7PYOodrdc48
(THE PLAYS)
https://www.youtube.com/watch?v=AThJY0Cm6ew
(THE WHOLE MAP)
This is a guy in southamerica community, he really plays well.. but we think he used wallhack just to boost himself a little bit more. There is over 10 pages of discussion in our forum about this. ID didnt say anything yet.
I know ESR is not the best "safe" place to ask help. muchtroll muchhue this days. But if you can help us, analyze the situation, i will be very happy.
His excuses is his cfg, using dynamiclights
http://i.imgur.com/FK5D8wl.jpg
But still, 80% dont think dynamiclight is the issue, they think he is using wh. so, Opinions?
17449 Hits