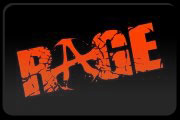 Hey,
Managed to get an MX300 in decent condition, but the polling rate hack won't work.
OS:
Windows 7 Ultimate SP1 x64 (build 7601).
I tried this
http://www.ngohq.com/news/15043-how-to-increa...a-7-a.html
followed the steps by the letter, and still won't work, only 125 Hz.
UAC is ofc off, test mode works fine
hidusbf setup tells me it's an USB input device - HID-compliant mouse. Didn't use "Install service" or "restart", registered the drivers via dseo13b.exe, restarted the computer and the thing just won't work - I tried multiple times.
Does anybody have an idea what to do to make it 500 Hz under Win7 x64?
15936 Hits