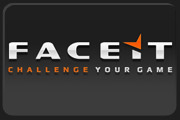 Hi guys,
With the new year coming in, I wanted to ask further feedback to improve the FACEIT platform, cups and stream.
Recent months we haven't seen attendance in QL cups on the platform and it's something we really need to change. I want to know what you would like to see added, changed, removed, etc. from our side, in order for you to make you play on FACEIT.
What do you think about the current cups, the schedule for the points cups, the prizes you can win, the map pools, the premium services, and so on.
Let me know! We still love Quake and we want to make it even better than it is.
35838 Hits