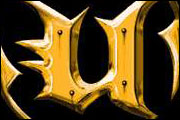 This is really an attempt to reach out to the gaming community, many who have played any FPS online over the last 15 years will have heard of Unreal Tournament. Of the whole series, the original is still the best, and surprisingly still boasts the most active community. A lot of this goes on in the shadows though. The quality of coverage is next to none, the quality of players by now is of the highest I've seen across most games I've played. PACO and the rest of the GlobalUnreal crew have worked relentlessly to build what is now a stable and active competitive scene. With the game now openly downloadable, and being as close to pickup-and-play as is possible, this game is crying out for more exposure, and as always new players.
Anybody interested head over to #iPug or #uPug on irc.utchat.com or alternatively
http://webchat.globalgamers.net/?channels=ipug
Any other info can be found on
www.globalunreal.com
Hope to see some of you around.
7905 Hits