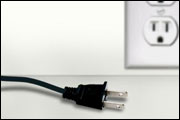 "Nomad": Collaboration between renowned Tuareg guitarist and singer-songwriter Omara "Bombino" Moctar from Agadez, Niger and Dan Auerbach from "The Black Keys.
Heres the opening track
Interesting facts about the artist:
"While living in Algeria and Libya in his teen years, Bombino and his friends watched videos of Jimi Hendrix, Mark Knopfler and other to learn their styles. He worked as both a musician and a herder in the desert near Tripoli."
"Later in 2007, tensions grew again in Niger and ultimately erupted into another Tuareg Rebellion. The government, hoping to thwart the rebellion in all its forms, banned guitars for the Tuareg, as the instrument was seen as a symbol of rebellion. Additionally, two of Bombino's fellow musicians were executed, thus forcing him into exile."
Mon
Tue
Wed
Thu
Fri
Sat
Sun
1
2
3
4
5
6
7
8
9
10
11
12
13
14
15
16
17
18
19
20
21
22
23
24
25
26
27
28
29
30
31
Edited by butcher_kgp at 18:47 CDT, 2 July 2013 - 2904 Hits