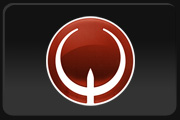 Draft has just finished :) It seems the vast majority enjoyed it which is great and of course we will learn a lot from effectively a "trial run" in drafts for most of the admin crew involved.
Final placings:
1st - Team 4 : Hey
Fearz
Xtro
Krl
JCB
2nd - Team 8: Drafted
Iste
Flame
IPX
Dharky
Thanks to everybody that participated.
If anyone has any questions regarding the tournament which are not answered here, please PM Cenix or Q50 in

#PlayQuake
on IRC for more details.
Links:

#PlayQuake
Edited by Q50 at 15:36 CDT, 7 April 2013 - 21664 Hits