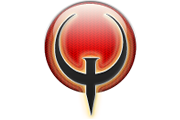 Signups open at, 12:00 CST, 4 January 2012, be fast and make sure you contact admin straight away to secure your spot.
CTF Signups
,
TDM Signups
.
Good luck to all who enter and most importantly, have fun.
So as you know we recently had a poll to choose the maps for both CTF and TDM, we now have the results in, map list is as follows...
Rules
:
CTF
,
TDM
Streams
:
lvl^
,
HoQtv
-
Irc
:

#HoQLeagues.QL
,
#Live.QL
,
#lvl^
-
Follow Us
:

@HouseofQuake
,

facebook
Edited by williebobc at 12:20 CST, 4 January 2012 - 9523 Hits