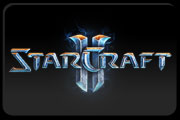 Scheduled: 18:00 CDT, 26 July 2010 to 03:00 CDT, 27 July 2010
Schedule:
Passed
Day[9]
and
djWHEAT
will be broadcasting in front of a LIVE audience at

Harvey Mudd College in Claremont, California. 12 hours of nonstop Starcraft talk, interviews, matches, and commentary contributed by every major name in the Starcraft community. The event will wrap up with the finals of Day[9]'s King of the Beta Invite tournament casted live by Day[9] and djWHEAT followed by the final countdown to the release of Starcraft 2 at midnight.
Community content will include:
- Commentated matches between top beta players
- Video coverage from live SC2 beta events
- Interviews from Korean professionals, and top US/EU beta players
- An in-game movie made with the Starcraft 2 map editor
- SC and SC2 Pimpest Plays
Stream
:
day9tv
Source:
day9tv.eventbrite.com
,
Teamliquid thread
Edited by xou at 21:42 CDT, 26 July 2010 - 26107 Hits