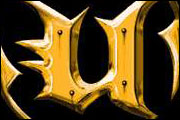 Sad day for all Unreal Tournament fans out there. Tim Sweeney, Epic Games founder, Technical Director, and CEO says that Epic will not release a full retail version of Unreal Tournament in the next several years.
Tim Sweeney
"Unreal Tournament is certainly a major long-term priority but we're planning not to release a major retail game in the series for several years. So we have that effort somewhat on hold while we work on a few other initiatives."
Sweeney did add that Epic will continue to support Unreal Tournament 3 modding efforts, and is planning to "open up the engine to more people to use freely" sometime in the future. He even jokes that Unreal Tournament IV and V could be primarily made by the Unreal Tournament Community.
Source:
G4 Video Interview
Edited by Badb0y at 17:49 CDT, 24 July 2009 - 12920 Hits