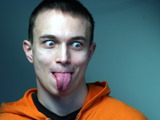 The german esport site

readmore
released an interesting interview with the popular e-sport journalist

Carmac
. The polish pope of competitive gaming is questioned about his departure of SK-Gaming, his sight on the current state of e-sports and his future plans.
readmore.de: So what are your expectations for 2009? Will eSports grow? Will it suffer due to a worldwide economic downturn?

Carmac: Unfortunately, I think we are all going to suffer and we can see by what happened with the WC3L and the NGL that we're all going to have to try and adjust. We will not see teams getting sponsorships as easily and the same goes for tournament organisers. But that's not all bad, you know. When it's tough, companies need to think of how to work better and more efficiently. Harsh times are an impulse to maximise efficiency, to improve yourself. Teams will have to come up with better ways of attracting sponsorship and in the long run it's for the better. At least eSports will be get rid of incompetent people that don't run their business the way they should. It's not like eSports will die or anything like that. Esports has always grown thanks to people, not money, so that process is not going to stop so easily. Even despite the crisis I think that we will have a very interesting year. I will try to see to it personally, my man!
If you got interested on this fascinating individual's thoughts on competitive gaming, head over to the readmore for the
full interview.
Edited by Nicky at 13:10 CST, 9 January 2009 - 18113 Hits