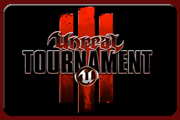 taken from a german ut-board (inunreal) regarding the retail version sold in GER:
- no other crosshairs
- no ping in scoreboard
- no weapon drop
- no spectator mode
- same crappy menus
- no copy/pase in console for ip's etc.
- same serverbrowser as found in the betademo
lol. no ut3 for me.
5994 Hits