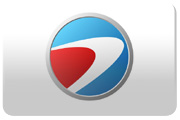 ESWC

Ukraine
took place in Kiyv, C-Club during last week.
The representatives for the Ukraine are as follows:

Counter-Strike - A-Gaming
Quake IV -
Hunter

Warcraft III - SK.HoT.C-club

Trackmania Nations - [PM]Grand

PES6 - Shev
Full report with results
. Hunter had an easy win due to other promising candidates not attending the qualifiers.
Edited by ESR|Nicky at 07:51 CDT, 15 May 2007 - 4855 Hits