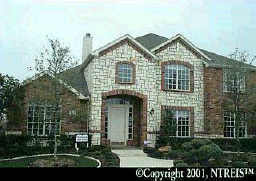 compLexity have just
announced
they have rented a house in Dallas, Texas for their Counter-Strike squad.
"This move also signals a new commitment to gaming excellence by our storied squad. 2007 looks to be a very exciting year and our commitment to winning has never been greater. With a new version of CS to learn and a new five to learn it with, we feel this move is the best way to be prepared for the busy Summer LAN season. Our work ethic will make this living situation a virtual bootcamp, and we hope success will follow.

It is our goal to create coverage content (ie- movies, photo albums and videos) for the coL Community and work with our corporate partners from the new compLexity House. Stay tuned as 2007 looks to be a very exciting year! "
The house consists of:
5 Bedrooms
4 Bathrooms
Large Kitchen
Games Room
3 car Garage
Edited by ESR|Nicky at 02:34 CST, 11 February 2007 - 54967 Hits