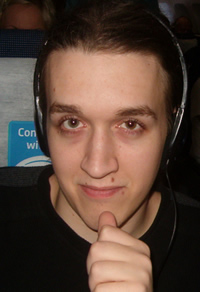 Avatar:
ClanBase Crew Logo
Homepage:
www•clanbase•com
E$ Money:
500 (500 available)
Buddy list:
Description:
At the moment, I spend my spare time gaming with my UT2004 Onslaught team Carpe Imperium (
www.clanci.net
).
I also have a career in ClanBase as part of the Management - EuroCup and OpenCup Chief Supervisor.
My interests are php coding, building computer networks (isn't it just fun), writing, and sci fi!