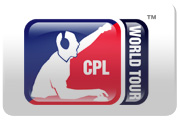 Having spent some time reviewing the BenQ FP93GX 19" LCD display, President of the CPL, Angel Munoz announced today on the CPL forum that this would be the monitor of choice for the World Tour this season.
Many gamers are familiar with the issues related to using LCD's for high paced gaming, such as Quake 4, with tearing, ghosting and lost frames all being part and parcel of using a TFT, hence most in the past have preferred a CRT monitor.
Mr.Munoz says "the BenQ FP93GX had absolutely zero ghosting, no tearing and no glitches while playing Quake 4 in Ultra High Quality."
You can read the full forum post at the CPL here :
http://forums.thecpl.com/ubb/ultimatebb.php?u...1;t=001464
Edited by Sujoy at 10:52 GMT, 23rd Jan 2006 - 55081 Hits