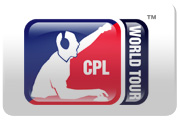 The final stop on the CPL WT calender has ended, and

Fnatic have ended their year with a bang! Guaranteeing themselves the top 3 positions.

Ztrider stormed to a CPL Chile win without dropping a single map, a performance unmatched since early in the WT by

Vo0. With the WT finally concluding, all that's left for these players to do is to go to NYC to play for the biggest money purse ever seen in gaming. Will

Vo0 and

Fatal1ty make a comeback to the grand finals, or will

Ztrider look to spoil that and take the money home and buy a new doo-rag and some bling. Find out November 20-22nd.
Final Results and Scores Below
Edited by atx.son! at 14:59 GMT, 30th Oct 2005 - 61014 Hits